Our photographers were at the Pantless TTC ride, skating with Mayor John Tory at Colonel Sam Smith Park in Etobicoke and braving the elements on that snowy Tuesday commute. Hope everyone stayed safe! Follow us on Instagram or Facebook to see more.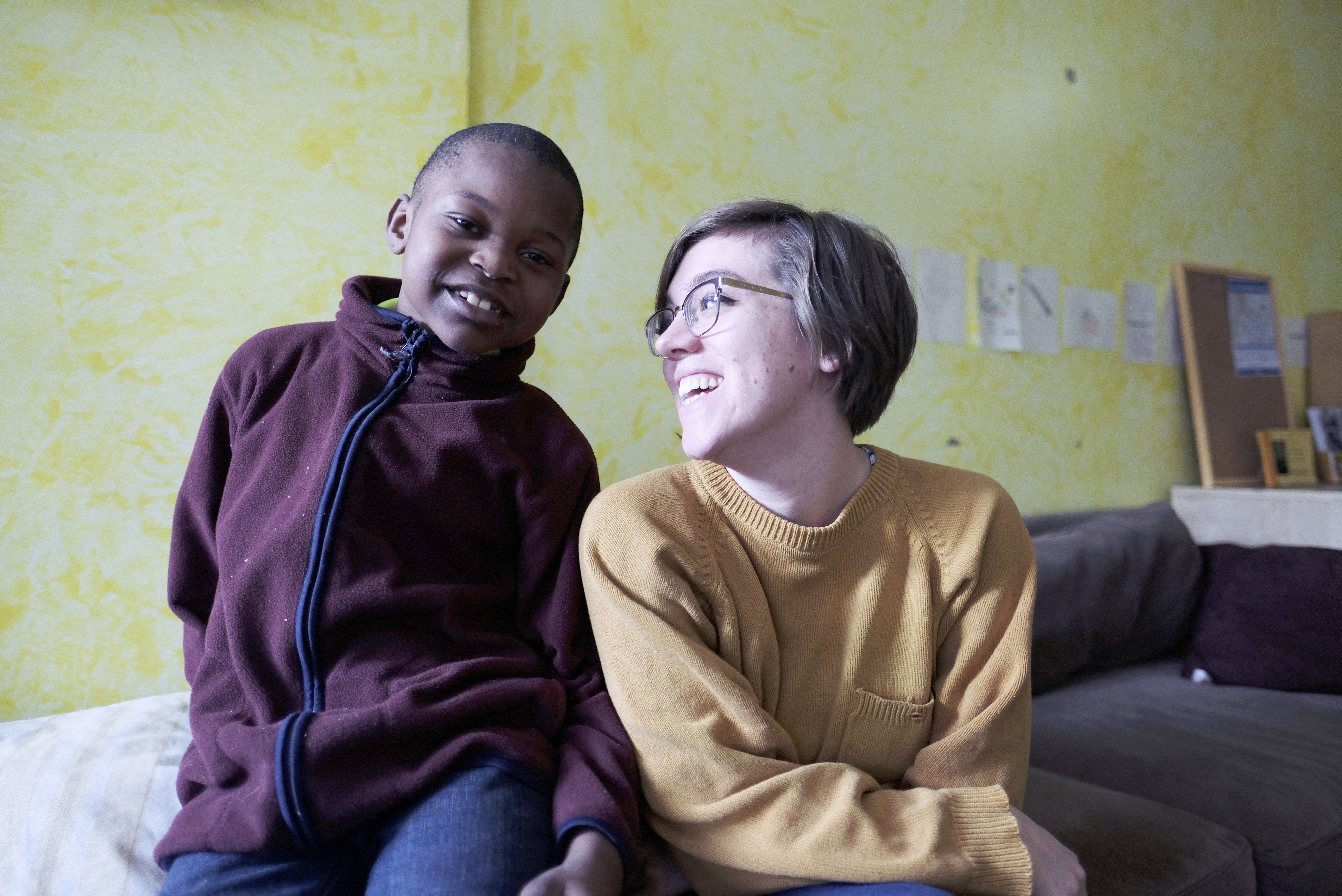 Helping families and children: Hannah Deloughrey, a housing worker at Romero House, poses for a photo on Monday, Jan. 9, with Claudio Luenzi, 8, who has been living in a Romero House for the past three years. By Justin Greaves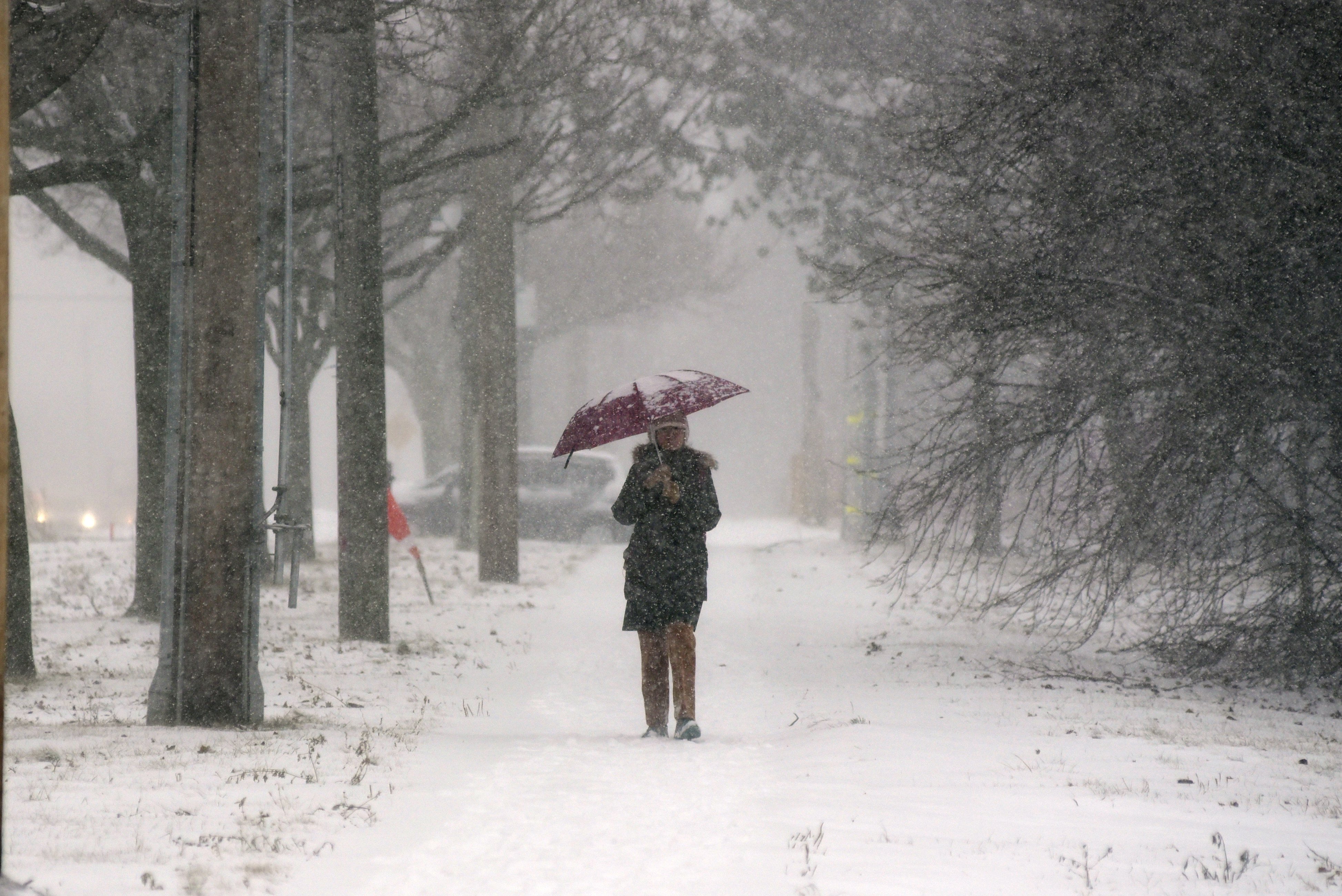 Snowy trek: While everyone else was slipping around on the roads, a lone pedestrian walks north on Victoria Park Avenue on a snowy morning Tuesday, Jan. 10. By Justin Greaves.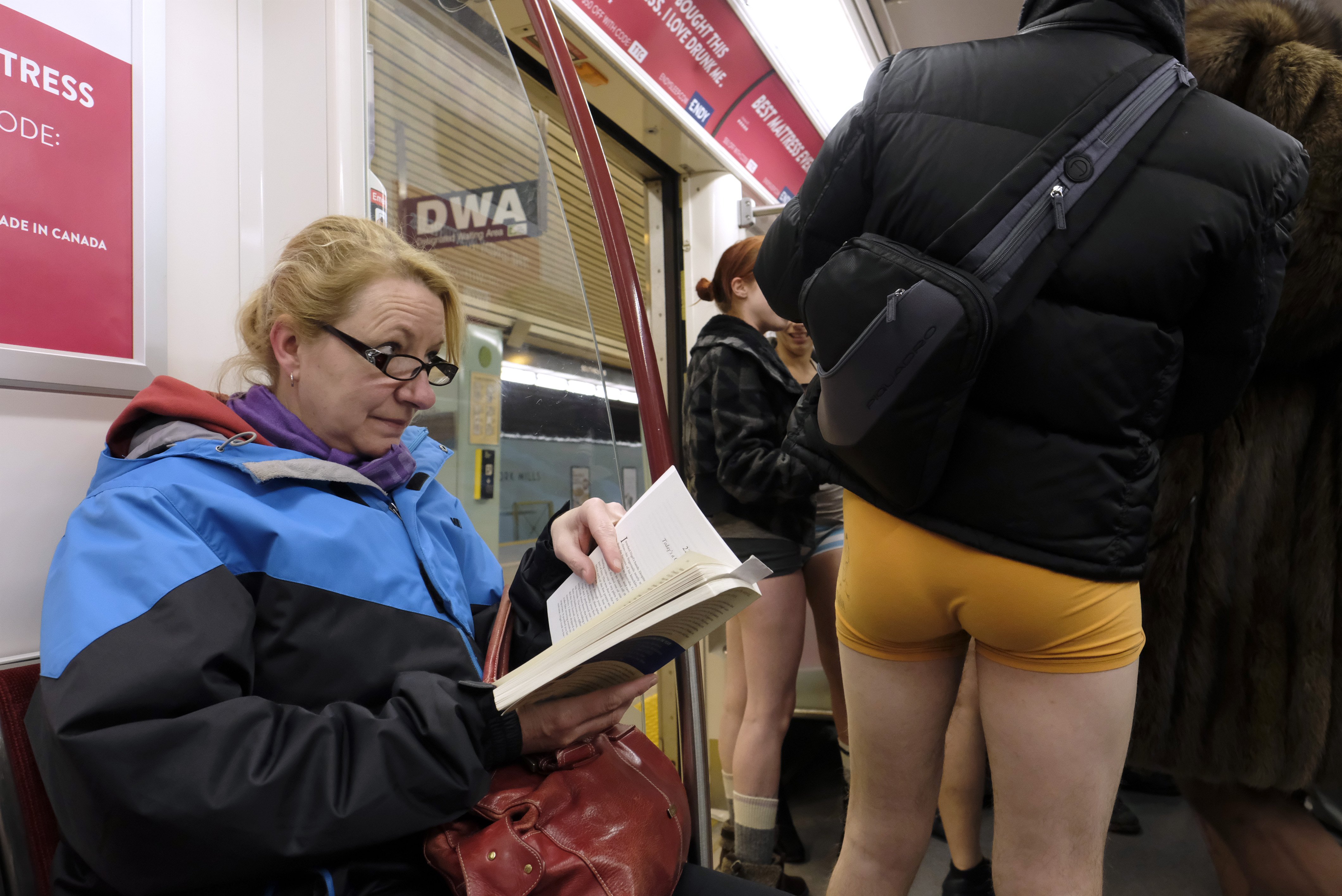 Too close for comfort? Jeannette Cuddington tries to read a book during the annual No Pants subway ride on Sunday, Jan. 8. Events-goers met at Finch Station and travelled south to Dufferin Station. By Justin Greaves.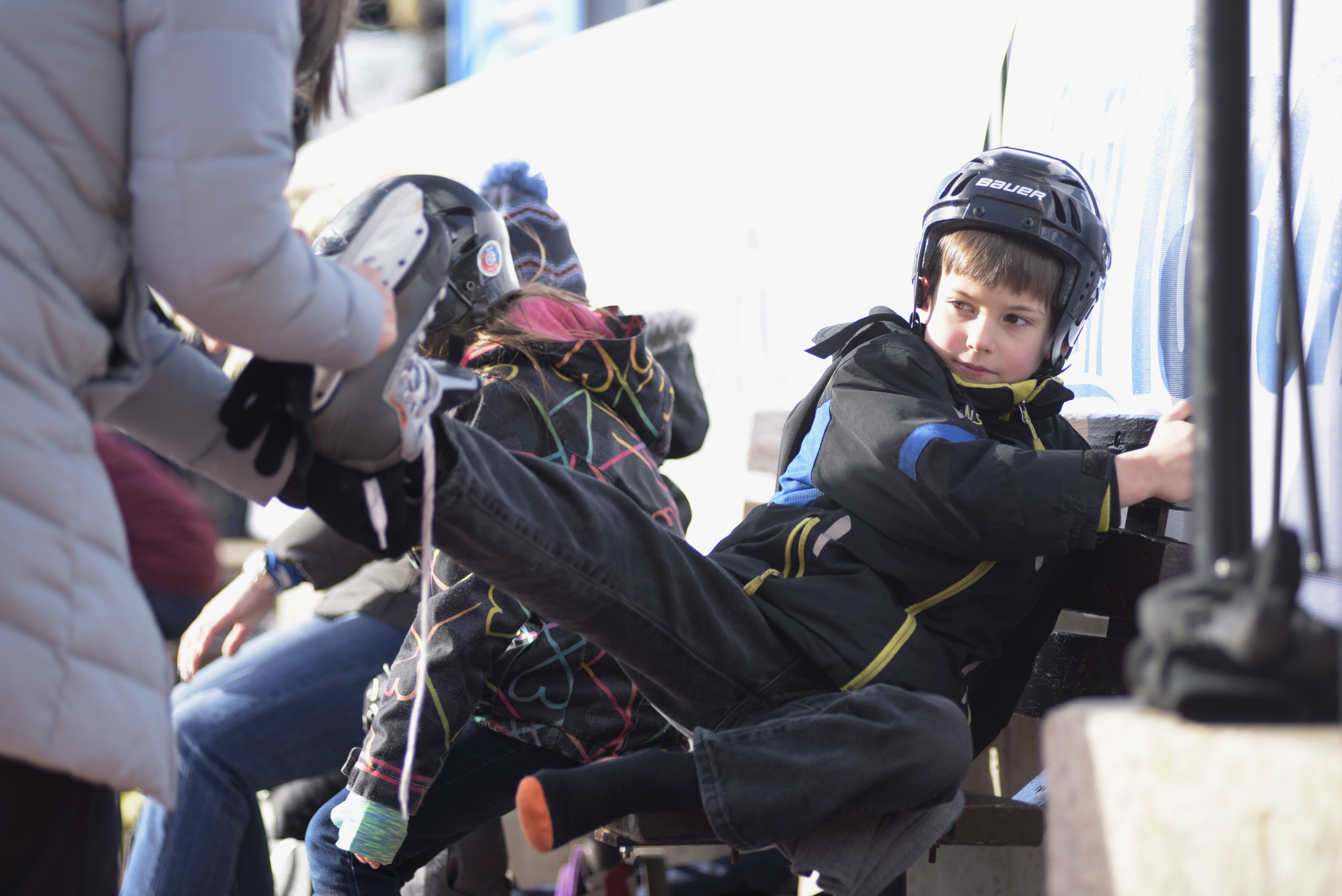 Pull! Nancy Wells helps yank off her son Luke Wells, 6, skate at Colonel Samuel Smith Park during Mayor John Tory's annual Winter Skating Party on Sunday, Jan. 8. The celebrations included outdoor skating, Leafs Alumni and special guest appearances, a Hockey Hall of Fame display, games, activities, music and giveaways. By Justin Greaves.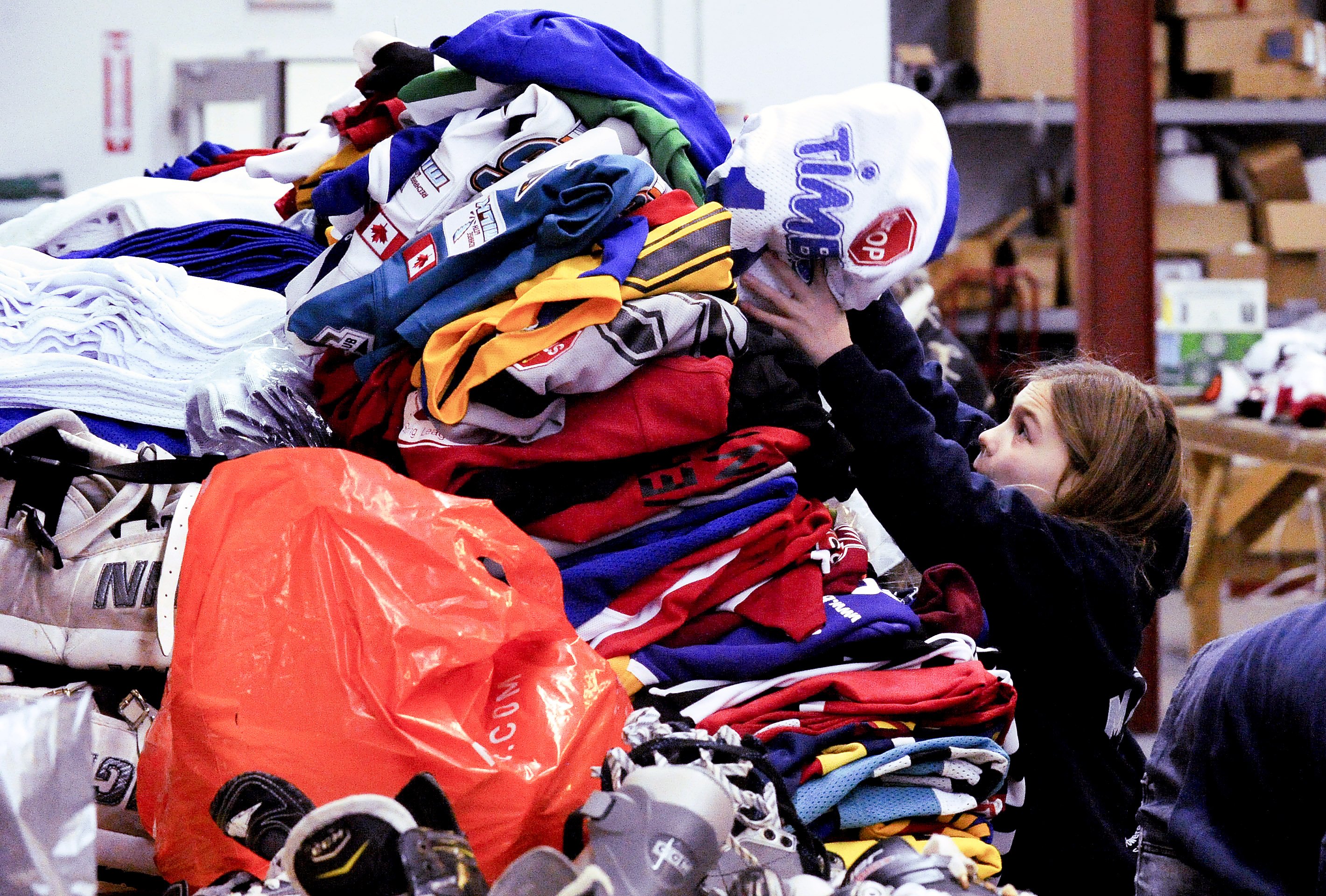 Holy hockey jerseys batman! Volunteer Lux Conan, 10, tries to put another game jersey on the pile during the Rotary Etobicoke hockey equipment drive sorting day on Thursday, Jan. 5 at the Illumineer Ltd. warehouse in Mississauga. The donated equipment is bound for hockey playing First Nations youths. By Metroland Staff.
*Editor's Note: The original content has been modified and Chinese New Year photographs removed as they were not taken this week.