ADOPT-A-PET TORONTO is a partnership between Insidetoronto.com and the Toronto Humane Society.
This week's ADOPT-A-PET TORONTO is Belle, a 10-year-old Jack Russel mix, and Puff, a one-year-old bearded dragon.
If you would like to adopt Belle, or Puff or any other animal, please contact the Toronto Humane Society. They are located at 11 River St., Toronto. Phone 416-392-2273 or click the link below each animal.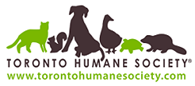 Belle — 10-year-old Jack Russell mix
Meet 10-year-old Belle!
True to her name, Belle is a beautiful dog with a beautiful soul. She is very sweet with every person she meets, giving lots of kisses. While Belle very much enjoys the company of people, she does not like other dogs.
In general, she is excellent on leash, but when seeing another dog she may growl, bark and lunge. Even if not displaying those signs, she should not be allowed to greet other dogs as Belle can be quite feisty — even with dogs many times her size! She has had a few altercations in the past with other dogs in tight spaces, resulting in superficial injuries. Belle would enjoy a home with enough room that she won't encounter dogs, and an owner who is committed to keeping her separated from other animals.
Aside from her challenges with dogs, she is quite a gentle and sweet girl. Belle very much enjoys her crate; she just curls right up and goes to sleep. Her favorite meal is meatballs! Belle loves having her wet food formed into small, tasty treats like it's spaghetti night. Belle is a bright and inquisitive walker, and enjoys a good game of fetch. She loves to follow her foster parent from room to room and is now looking for a guardian to follow for the rest of her life.
If you are interested in this beauty, please email adoptionk9@torontohumanesociety.com.